22. neunerhaus art auction at "MAK" Vienna. The best offers go directly to the aid organisation neunerhaus.
Soili Mustapää & Cornelia Klara Poupard participate with a collaborative work for the second time representing a photography « Performance », by Cornelia Klara as the historical subjects Marie Antoinette's, "Last Moment #2".  All works are shown online on
www.neunerhaus.at/kunstauktion
.
The 22. Neunerhaus Kunstauktion will be taken place on November 7, 2022 at MAK WIEN. 
22. neunerhaus Artauction
Museum of Applied Arts (MAK) Vienna. AUSTRIA,  Entrance Weiskirchnerstraße 3, 1010 Wien
Monday, 7.11.2022, starting from 6 PM Uhr, Auktion at 7 PM

Preview 22. neunerhaus Artauction
- Art room Wohlleb, Seidlgasse 23, 1030 Vienna
- Sun, 6.11. und Mon, 7.11.2022, 11:00 – 17:00 Uhr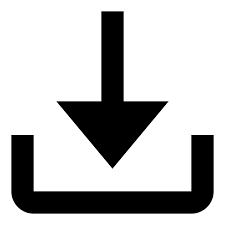 PDF-CATALOGE ART AUCTION
 
Bid at the neunerhaus art auction
Bid online
You have the opportunity to bid live online again. Use the new im Kinsky Online-Bidding-Platform, to follow the auction live and bid
Many thanks to the auction house im Kinsky, who made their new online bidding tools available to us free of charge.
Personally in the auction room
The seats for bidders in the auction room are limited. Please register in advance using the online form (online from October 22, 2022) and secure your bidder number and your seat in the auction room. You will receive your personal bidder number on November 7th, 2022 between 6:00 p.m. and 7:00 p.m. in the foyer of the MAK Vienna/entrance Weiskirchnerstraße 3.
This year there will be no bidder numbers in the auction room.
Written or telephone purchase order
To place a purchase order in writing or over the phone, complete the purchase order form and send it to This email address is being protected from spambots. You need JavaScript enabled to view it..