21. Neunerhaus art auction at "MAK" Vienna. The best offers go directly to the aid organisation neunerhaus.
 I am pleased to announce that I am participating in the 21. neunerhaus art auction and inclose are all works are shown online on
www.neunerhaus.at/kunstauktion
.
For further information concerning the 21. neunerhaus art auction click
here
.
The 21. Neunerhaus Kunstauktion will be taken place on November 8, 2021 at MAK WIEN. Thanks to our cooperation with the auction house, they offer the possibility to follow a live-stream and to bid online live.
All works are online: www.neunerhaus.at
21. neunerhaus Artauction
Museum of Applied Arts (MAK) Vienna. AUSTRIA,  Entrance Weiskirchnerstraße 3, 1010 Wien
Monday, 8.11.2021, starting from 6 PM Uhr, Auktion at 7 PM
Please register Online (Formular online from 22.10.)
Preview 21. neunerhaus Artauction
- Art room Wohlleb, Seidlgasse 23, 1030 Vienna
- Saturday, 16.10.2021, 10 AM – 2 PM
- 10:30 AM OPENING
- REGISTRATION. Formular inclose: Anmeldeformular
- 2,5G Controle (vaccinated, health or PCR-TEST) presented at the entrance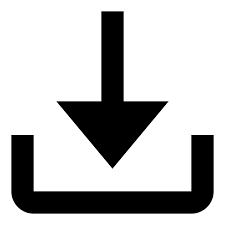 PDF-CATALOGE ART AUCTION
"The German artist Cornelia Klara Poupard signs here an unpublished set of photographs, one of his privileged mediums. Having lived in France for many years, she has once again drawn on her history to create this project. She never ceases to play with the codes of two France, that of the Ancien Régime through the ghost of Marie-Antoinette and that represented by the cock which became the republican symbol of France in the 19th century. The artist therefore shares with us the unspeakable reality, marvellous and extravagant fantasy, the memory of which is here restored in the form of photographic fragments of great poetry."
Aurélie Gavoille, French curator and art-historian